RPA uses specialized software to record and execute human routine and repetitive tasks through a graphical user interface of all, desktop applications, web apps, citrix and enterprise information systems.
What can you reach with RPA
More work done with the same staff
Speed up task completion
Decrease manual errors
Improve data security
Better data collection
Reduce labor costs
…
Where can you use RPA
The best way is to use RPA for automation of repeatable and routine tasks and activities.
Quote and procure processes, creating invoices, reconciliation
Customer onboarding, contact management, CRM record updates
Employee onboarding, payroll automation, employee data management
Periodic report preparation, data migration, data scraping and entry
Integration of applications through GUI, e.g. cloud apps with desktop apps
Industry specific tasks and activities
…
What RPA tools we use
We help automate tasks and activities with proven industry RPA tools that offer both enterprise RPA platforms and affordable versions for small and middle businesses.
Our Approach
We tend to approach the project as practicaly as possible. First we choose together a target activity to be automated. Then the process is a circle sprint of understanding, bot creation with user testing and automation running. Activity by activity, each from 3 to 5 weeks.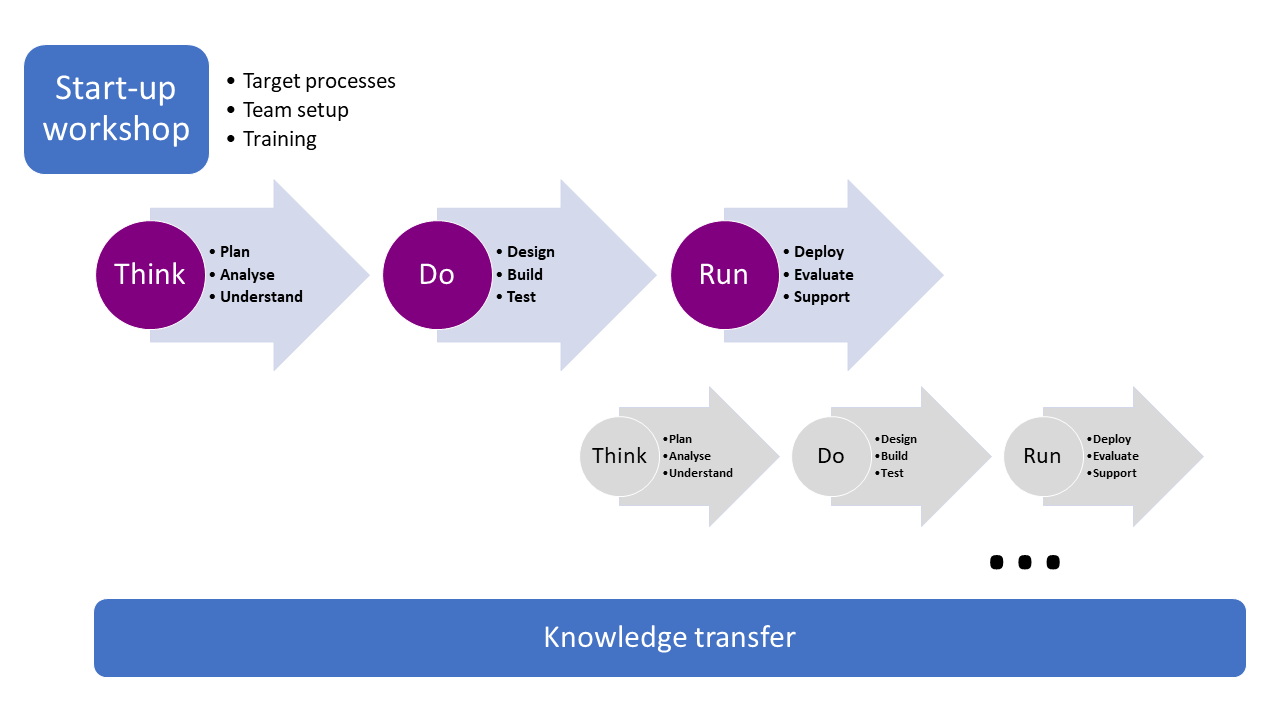 Our Team
Jiri: "I developed my first software robot in 1998 when we tested almost 200 applications and systems in the largest czech bank against Y2K problem. We used Rational Robot for automation testing of business scenarios and it saved us thousands of hours."